ECE Industries Limited Campus Placement 2022 | Apprenticeship | ITI Pass | August 2022 |
---
Company Name = ECE Industries Limited
ECE Industries Limited Campus Placement 2022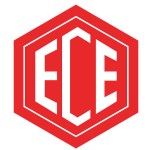 About US :- The ECE story began as early as 1945 when it was Electric Construction & Equipment Co. Ltd. What was started as a small electrical repair workshop at Hazra Road in Calcutta,during the second World War Days, steadily emerged as a growing industrial enterprise establishing itself in various fields of Indian electrical industry.
Job Role = Apprenticeship
Job Location = Industrial Area Merut Road Ghaziabad से प्रारंभिक प्रशिक्षण उपरान्त Gwalior , Noida , Bhopal , Indore , Delhi एवं Noida
Salary = Rs 8050 प्रति माह
Qualification =  ITI- Electrical, Electronics
No. Of post = 15
Age limit = 18-26 Years
Job description =
• Shall be trained to carryout preventive maintenance and attend Break down Calls as per Route chart.
• Shall be trained on Handling repair, trouble shooting and the basic mechanical like door adjustments etc.
• Shall be trained on Indenting Materials for break-downs and for stock/ Plant Jobs;
• Shall be trained on Driving FM Conversions & AMC Renewals, taking reports from Service Backend support and reviewing break downs.
• Shall be trained on Ensuring Shut Down/ Cancellation daily reports to HO.
• Shall be trained on Maintaining Call Back register through back-end support.
• Shall be trained on Handle Industrial customers, commissioning and installation.
Registration Link = Click here
Campus interview details = Date of campus will be shared on registered mobile Number
More Details = Click here