Unic Chem Technologies India Pvt Ltd Walk In Interview 2023 | Fitter Technician | Diploma, B.Tech Pass | August 2023 |
---
Name of institute :- Unic Chem Technologies India Pvt Ltd
Unic Chem Technologies India Pvt Ltd Walk In Interview
About Institute :- Unic chem begans its operation in the year 2007, An ISO 9001-2015 company started with manufacturing and services of water treatment chemicals, water treatment plants.
When our managing directors started a small manufacturing process in water treatment, From belittle beginning to Now spreading wings in total south region of India.
Unic Chem Technologies India Pvt Ltd Walk In Interview
Position :-
Job State (Location) :- Hyderabad/Secunderabad, Bangalore/Bengaluru. 
Yearly Salary :- Rs. 2-3 Lacs P.A
Education :- Diploma, B.Tech Pass in Mechanical. 
Experience :- 1 – 5 Years
Roles & Responsibilities :-
• 1)Pumps and associated systems
• 2)Basic process of a materials handling plant
• 3)Piping systems with valves
• 4)Reacts to emergency procedures and exercises appropriately
• 5)Material handling equipment
• 6)Piping systems and fittings
• 7)Valves
• 8)Basic process of plant
• 9)Work procedures
Walk In Interview Details :-
• Date :- 28th Aug to 02nd September 
• Time :- 09.30 AM – 5.30 PM
• Venue (Location) :- Behind Of Sbi Bank ,Ramnagar Ramnagar Hyderabad Telangana 500020, Hyderabad, Telangana, India. 
Important Links :-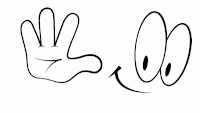 Note :- Please Read All Information & Notification. mysarkarinaukri.co will not be responsible for any problem & Risk.