Sodexo Recruitment 2023 |  Quality Engineer | Diploma /BE Pass | January 2023 |
---
Name of institute :- Sodexo
Sodexo Recruitment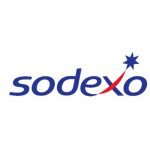 About US :- Founded in Marseille in 1966 by Pierre Bellon, Sodexo is the global leader in services that improve Quality of Life, an essential factor in individual and organizational performance. Sodexo Recruitment Operating in 80 countries, Sodexo serves 75 million consumers each day through its unique combination of On-site Services, Benefits and Rewards Services and Personal and Home Services. Sodexo Recruitment Throug hits more than 100 services, Sodexo provides clients an integrated offering developed over 50 years of experience: from foodservices, reception, maintenance and cleaning, to facilities and equipment management; from Meal Pass, Gift Pass and Mobility Pass benefits for employees to in-home assistance and concierge services.
Position :-  Quality Engineer. 
Job state (Location) :-  Pune. 
Monthly Payment :- Rs. 1,75,000/- to 2,25,000/- pm .
Education :-
• Diploma /BE in Mechanical .
Experience :- 2 – 4 Years.
Job Description :-
 RESPONSIBLE FOR INWARD AND FINAL QUALITY OF THE PRODUCT.

Monitoring the improvement of major defects and providing the feedback to the supervisor on a continuous basis till the issues have been resolved.

Capable of doing quality management and control.

Knowledge of QC and QA Policy.

They are expected to deploy the QC strategies planned and provide accurate reports along with on-ground data and suggestions for process improvement, as well as ensure that the product models meet the standards of excellence to ensure high-level customer satisfaction.

Develop Project Quality Objectives and Key Performance Indicators (KPIs) in consultation with QA and Project Management Team.
Send Resume :-
Only Female candidate required

Interested candidates can apply on below contact details,Email – rupendra.singh@sodexo.com
Important Links :- 
Disclaimer :- This material or information has been placed on our website for the convenience of our visitors. We does not guarantee or give any kind of assurance or authentication for the above said job posting. Candidates are requested to verify on their own.
DO Not Pay Any Charges For The Jobs.
As per Advertisement.