Shivalik Engineering Industries Ltd Walk In Interview 2023 |50 Posts | Cnc Machine Operator | ITI, Diploma Pass | July 2023 |
---
Name of institute :- Shivalik Engineering Industries Limited
Shivalik Engineering Industries Ltd Walk In Interview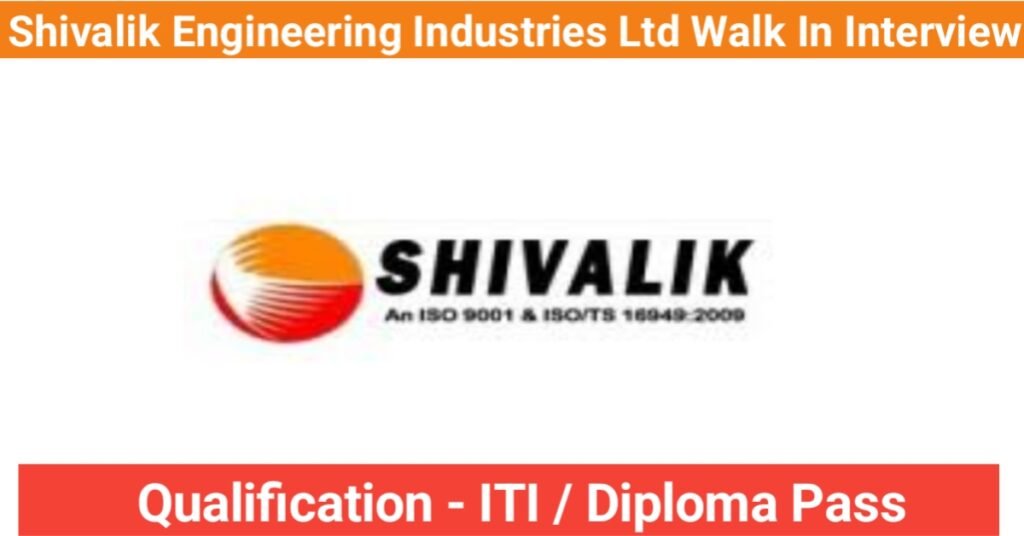 About Company :- The Shivalik Group embarked on a quest for excellence from 2007 as a single business operation. Strategic forward and backward integration, combined with prudent financial management, are responsible for the group's steady growth,taking vital leadership position in different segments of operations. The Shivalik group is comprised of Shivalik Power & Steel Pvt. Ltd. Power generation through Biomass agriculture waste Semi Mechanized foundry with CNC Machining facilities.
Position :-
Job State (Location) :- Bhilai/ Bhillai,(Chhattisgarh) . 
Yearly Salary :- Rs. 1.25 to 3 Lacs P.A
No. Of Post :- 50 Posts 
Education :-
ITI, Diploma in Mechanical. 
Experience :- 0-5 Years. 
Walk In interview details :-
• Date :-  29th Jun to 06th July 2023 
• Time :- 09.30 AM – 5.30 PM
• Venue (Location) :- SHIVALIK ENGINEERING INDUSTRIES LIMITED ,Plot No. 08, Heavy Industrial Area, Village-Hathkhoj (Bhulai-Durg), Chhattisgarh(490026). 
Important Links :- 
Note :- Please see All Information & Notification. For Any Problems Not Responsible for mysarkarinaukri.co.