Schneider Electric Recruitment 2023 | Senior Engineer | ITI, Diploma Pass | August 2023 |
---
Name of institute :- Schneider Electric
Schneider Electric Recruitment 2022

About Company :- Schneider Electric SE is a French multinational company providing energy and automation digital solutions for efficiency and sustainability. It addresses homes, buildings, data centers, infrastructure and industries, by combining energy technologies, real-time automation, software and services. The company has operations in over 100 countries and employs 135,000+ people.
Position :-
Job State (Location) :- Jigani, Bangalore
Monthly Salary :- ₹ 3,00,000 to 4,25,000 P.A.
Education :-  ITI, Diploma Pass. 
ITI Trade :- Electrician, Electronics Mechanic.
Diploma Branch :- EEE & E&C.
Experience :- 3 to 5 Years
Roles and Responsibilities :-
• Daily shop floor management, machine load planning & execution
• Safety, Quality, Customer feedback & 5S monitoring at Shop
• OEE monitoring and improving in shop floor machineries
• ISO,KPI &5S monitoring adherence
• Handeling daily customer requirements and adhering commitments. 
Important Links :-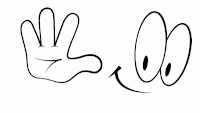 Note :- Please Read All Information & Notification. mysarkarinaukri.co will not be responsible for any problem & Risk.