Renew Power Walk In Interview 2023 | Operator | ITI Pass | October 2023 |
---
Name of institute :- Renew Power Pvt Ltd
Renew Power Walk In Interview
About Company :- ReNew एक अग्रणी डीकार्बोनाइजेशन समाधान प्रदाता और नैस्डैक (Nasdaq: RNW) पर सूचीबद्ध होने वाली पहली भारतीय स्वच्छ ऊर्जा कंपनी है। हम 13.4 गीगावॉट की कमीशन और पाइपलाइन उपयोगिता पैमाने की परियोजनाओं के साथ विश्व स्तर पर 10वीं सबसे बड़ी नवीकरणीय ऊर्जा कंपनी हैं।
हम मजबूत भारतीय जड़ों वाली एक वैश्विक कंपनी हैं। 2011 में स्थापित, ReNew उपयोगिता पैमाने पर पवन और सौर पेशकश, हरित हाइड्रोजन, कार्बन बाजार और ऊर्जा भंडारण के माध्यम से विभिन्न प्रकार के डीकार्बोनाइजेशन समाधान पेश करके जलवायु परिवर्तन से लड़ने में सबसे आगे है।
Renew Power Walk In Interview
Job State (Location) :-   Ahmedabad(Dholera).
Monthly Salary :- Not Disclosed by Recruiter.
Education :- ITI Pass in a relevant field.
Experience :- Minimum of 3 years.
Job Description :-
• Equipment Operation: Operate compressors and HVAC systems according to established procedures to maintain optimal performance.
• Monitoring: Regularly monitor equipment operations, temperatures, pressures, and other relevant parameters to ensure smooth functioning.
• Maintenance Assistance: Assist in routine maintenance tasks, including cleaning, lubrication, and basic troubleshooting.
• Safety Compliance: Adhere to safety guidelines and protocols while operating equipment to prevent accidents and injuries.
• Reporting: Document equipment performance, maintenance activities, and any operational issues accurately.
• Emergency Response: Respond promptly to any equipment malfunctions or emergencies, taking appropriate actions to minimize downtime.
Send Cv :-
• Interested candidates are encouraged to submit their resume along with their current & expected CTC on ashutosh.gupta1@renew.com
Walk In Interview Details :-
• Date :- 16th Oct – 21st Oct,
• Time :- 9.30 AM – 6.30 PM
• Venue :- ReNew Private Limited, 18th Floor B-Block, Westgate, Makarba, Ahmedabad 380015.
Important Links :-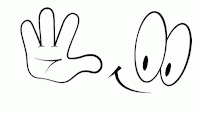 Note :- Please Read All Information & Notification. mysarkarinaukri.co will not be responsible for any problem & Risk.