Maini Precision Products Pvt Ltd Walk In Interview 2022 | Cylindrical Grinding & Central Grinding Operators | ITI/Diploma | October 2022 |
---
Company Name :- Maini Precision Products Pvt Ltd
About US :- The Maini Group has always been recogonized for its vision, Creativity, and initiative. Over the last three decades, the Group has striven to build upon the commitment and foresight of its founder Dr.S.K.Maini,and by doing so,
Maini Precision Products Pvt Ltd Walk In Interview 2022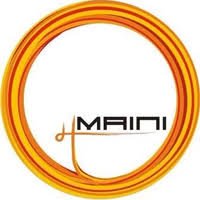 secure the benifits of our corporate mission for the next generation. It means making all we do-designing, developing, manufacturing, marketing -contribute as optimally as possible to the legacy we leave for those who will follow us and the world they will inherit.
Company Website :- www.mainiprecisionproducts.com
Positions :- Cylindrical Grinding & Central Grinding Operators
Job Location :- Bangalore/Bengaluru
Salary :- ₹ 2,50,000 – 3,50,000 P.A.
Qualification :- ITI/Diploma
Experience :- 1 to 3 Years
Walk In Interview Details :-
• Date : 26th sep – 05th Oct 2022
• Time : 9.30 AM – 5.30 PM
• Venue : Maini Precision Products Ltd. 16-B, Peenya 1st Phase, Peenya Industrial Area, Bangalore -560058,India
For More Details :- Click Here
Disclaimer :-This material or information has been placed on our website for the convenience of our visitors. We does not guarantee or give any kind of assurance or authentication for the above said job posting. Candidates are requested to verify on their own.
DO Not Pay Any Charges For The Jobs.
As per Advertisement.