Mahindra & Mahindra Limited Recruitment 2023 | Officer – CNC Machining | Diploma Pass | August 2023 |
---
Name of institute :- Mahindra & Mahindra Limited
Mahindra & Mahindra Limited Recruitment
About Company :- Mahindra & Mahindra Limited (महिंद्रा एंड महिंद्रा लिमिटेड) एक भारतीय बहुराष्ट्रीय ऑटोमोटिव विनिर्माण निगम है जिसका मुख्यालय मुंबई, महाराष्ट्र, भारत में है। इसकी स्थापना 1945 में मुहम्मद एंड महिंद्रा के रूप में हुई थी और बाद में इसका नाम बदलकर महिंद्रा एंड महिंद्रा कर दिया गया।
यह भारत में उत्पादन के सबसे बड़े वाहन निर्माताओं में से एक है और दुनिया में ट्रैक्टरों का सबसे बड़ा निर्माता है। यह एक भारतीय समूह महिंद्रा ग्रुप का एक हिस्सा है। 2018 में फॉर्च्यून इंडिया 500 द्वारा भारत में शीर्ष कंपनियों की सूची में इसे 17वां स्थान दिया गया था। भारतीय बाजार में इसके प्रमुख प्रतिस्पर्धियों में मारुति सुजुकी और टाटा मोटर्स शामिल हैं।
 Position :-
Job State (Location) :-  Mohali, Chandigarh
Monthly Salary :-  Not Disclosed by Recruiter 
Education :- Diploma in Mechanical, Tool and Die Making Engineering. 
Experience :- 1 – 2 years. 
Job Description :- 
Understand the necessity and contribution of process for Die Manufacturing.

Knowledge of required Quality parameters for Die Mfg.

Knowledge of sequence of operations in Die Mfg process.

Various inputs and expected outputs for the process.

Knowledge of Work Estimations,5S requirements etc.Knowledge of ISO 9001 standards.

Knowledge of various audit systems like ISO, 5S , ISMS, OHSAS and other system audits.
Important Links :-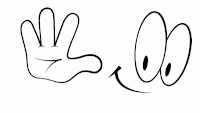 Note :- Please Read All Information & Notification. mysarkarinaukri.co will not be responsible for any problem & Risk.