L&T Construction Walk In Interview 2023 | Multiple Posts | 10th, 12th, ITI, Diploma Pass | September 2023 |
---
Name of institute :- L&T Construction Private Limited
L&T Construction Walk In Interview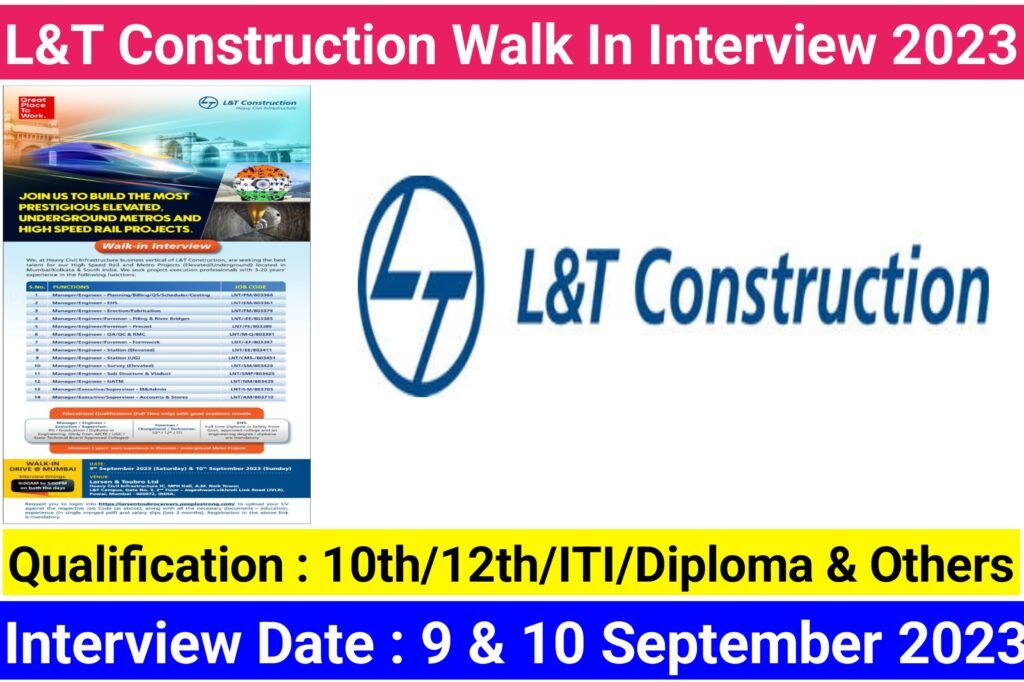 About Company :- Larsen & Toubro Ltd (लार्सन एंड टुब्रो लिमिटेड), जिसे आमतौर पर एलएंडटी के नाम से जाना जाता है, एक भारतीय बहुराष्ट्रीय समूह कंपनी है
जिसका मुख्यालय मुंबई में है। कंपनी को दुनिया की शीर्ष पांच निर्माण कंपनियों में गिना जाता है। इसकी स्थापना हेनिंग होल्क-लार्सन और सोरेन क्रिस्टियन टुब्रो ने की थी, जो भारत में शरण लेने वाले दो डेनिश इंजीनियर थे।
L&T Construction Walk In Interview
Positions :-
• Manager,

Engineer,

Executive,

Supervisor,

Foreman,

Chargehand,

Technician,

EHS. 
Job State (Location) :- Mumbai, Kolkata & South India. 
Monthly Salary :- Not Disclosed by Recruiter. 
Education :-
• 10th, 12th, ITI, Diploma Pass. 
Experience :- Min 3 years.
Walk In Interview Details :-
• Date :- 09th and 10th Sept 2023
• Time :- 09:00 AM to 5:00 PM
• Venue (Location) :- Larsen & Toubro Ltd. Heavy Civil Infrastructure IC, MPH Hall, A.M. Naik Tower, L&T Campus, Gate No. 3, 2″ Floor – Jogeshwari-vikhroli Link Road (JVLR), Powai, Mumbai-400072, (India). 
Note :- Request you to login into https://larsentoubrocareers.peoplestrong.com/ to upload your CV against the Respective job Code (as above), along with All the Necessary Documents – Education, experience (in single merged pdf) and salary slips (last 3 months).
Important Links :-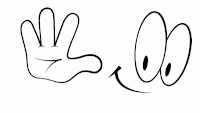 Note :- Please Read All Information & Notification. mysarkarinaukri.co will not be responsible for any problem & Risk.