Kiswok Industries Pvt Ltd Campus Placement 2023 | ITI Pass | Trainee | September 2023 |
---
Name of institute :- Kiswok Industries Pvt Ltd
About Institute :- Kiswok Industries Private Limited (किस्वोक इंडस्ट्रीज प्राइवेट लिमिटेड) पिछले 25 वर्षों से मुख्य रूप से वित्त व्यवसाय में है और वर्तमान में, कंपनी का संचालन सक्रिय है।
वर्तमान बोर्ड के सदस्य और निदेशक श्याम सुंदर केजरीवाल, बिमल केजरीवाल कुमार, राज कुमार केजरीवाल और मयंक केजरीवाल हैं। कंपनी कोलकाता (पश्चिम बंगाल) रजिस्ट्रार कार्यालय में पंजीकृत है।
Position :-  
CNC Machine Operator

Quality Control

Maintenance Dept 
Job State (Location) :- Liluah, Howra. 
Monthly Salary :- Not Disclosed by Recruiter. 
Education :- ITI Pass
ITI Trades :-  Electrician, Fitter, Machinist, Turner. 
Gender :- Only Male Candidates. 
How To Apply :- 
Register Online in The Below Post Registration Link.

Participate in The ITI Campus Placement Given Date and Location.
Compus Placement Details :- 
Date :- 16th September 2023
Venue (Location) :- Nakashipara Govt ITI, Jugpur 7 No Colony, Bethuadahari, Nakashipara, Nadia, 741126. 
Important Links :-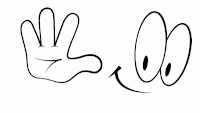 Note :- Please Read All Information & Notification. mysarkarinaukri.co will not be responsible for any problem & Risk.