Inox Wind Limited Campus Placement 2023 | Trainee, Technician | ITI Pass | September 2023 |
---
Name of institute :- Inox Wind Limited
Inox Wind Limited Campus Placement
About Institute :- INOX Wind Limited (आईनॉक्स विंड लिमिटेड) एक भारतीय पवन ऊर्जा सेवा प्रदाता है। भारत के नोएडा में मुख्यालय वाली यह कंपनी INOX समूह की सहायक कंपनी है। आईनॉक्स विंड लिमिटेड पवन टरबाइन जेनरेटर (डब्ल्यूटीजी) बनाती है और पवन संसाधन मूल्यांकन, साइट अधिग्रहण, बुनियादी ढांचे के विकास, निर्माण और कमीशनिंग, और पवन ऊर्जा परियोजनाओं के दीर्घकालिक संचालन और रखरखाव सहित सेवाएं प्रदान करती है।
बिजनेस टुडे की 2015 की सूची में आईनॉक्स विंड को 167वां स्थान दिया गया था। भारत की 500 सबसे मूल्यवान कंपनियाँ।
Position :-
Job State (Location) :- Ahmedabad ,Gujarat. 
Monthly Salary :- Rs.12,800/- pm. 
Education :- ITI Pass. 
Trades :- Electrician, Fitter, Turner, Machinist, Diesel Mechanic,Fabrication, Welder, PPO, Motor Mechanic, Wireman.
Age Range :- 18 – 23 years.
Required Documents :- 
Marksheet of class 10th

All marksheets of ITI

Aadhaar card of self and mother

Passport photographs

 PAN Card

 Must bring your resume or resume.
Compus Placement Details :-
Date :- 15th September 2023
Time :- 09:30 AM to 1:00 PM 
venue (Location) :- Government ITI Rajkot, Room No. 112. 
Important Links :-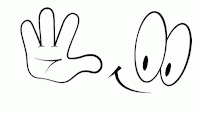 Note :- Please Read All Information & Notification. mysarkarinaukri.co will not be responsible for any problem & Risk.