HAL ITI Apprenticeship Recruitment 2023 | Freshers | Trade Apprentice |  10th, ITI Pass | Last Date : 31st August 2023 |
---
HAL ITI Apprenticeship Recruitment
About Association :- मुख्यालय बैंगलोर, कर्नाटक और भारत हैं। एचएएल के अध्यक्ष और प्रबंध निदेशक श्री आर. माधवन हैं। एचएएल की स्थापना 79 साल से भी अधिक समय पहले 1940 में हिंदुस्तान एयरक्राफ्ट के रूप में की गई थी। इसके बाद 55 साल से भी अधिक समय पहले 1964 में इसका नाम बदलकर हिंदुस्तान एयरोनॉटिक्स कर दिया गया।
मुख्यालय बैंगलोर, कर्नाटक और भारत हैं। एचएएल के अध्यक्ष और प्रबंध निदेशक श्री आर. माधवन हैं। यह परिवहन विमान, लड़ाकू विमान और हेलीकॉप्टर का उत्पाद है। यह राज्य के स्वामित्व वाले उद्यम का प्रकार है।
Association Name :- Hindustan Aeronautics Ltd (HAL)
Position :-
Job State (Location) :- All Over India . 
Payment (Salary) :- As Per Apprentice Act (Govt. Norms). 
No. Of Post :- 1060 Posts. 
Eligibility (Qualification) :-
• ITI Pass (Fitter, Turner, Machinist, Electrician, Welder, Copa, Foundaryman, Sheet Metal Worker). 
Selection Process :-
 Marit 

Document Verification 
HAL ITI Apprenticeship How to Apply :-
All Interested and Eligible Candidates can Apply through online by using Official website on or before 31st August 2023.
Important Links :-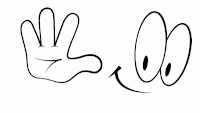 Note :- Please Read All Information & Notification. mysarkarinaukri.co will not be responsible for any problem & Risk.