Dhoot Transmission Pvt Ltd Campus Placement 2023 | Freshers | ITI Pass | September 2023 |
---
Name of institute :- Dhoot Transmission Pvt Ltd
Dhoot Transmission Pvt Ltd Campus Placement
About Institute :- Dhoot Transmission Private Limited (DTPL) provides transmission equipment. The Company offers wire harnesses, cable systems, copper wires, electronics tooling, stamping, and moulding equipment. DTPL serves automobile and appliances industries globally.
Position :-
Job State (Location) :- Aurangabad, Maharashtra. 
Monthly Salary :- Rs 14,300/-  pm. 
Education :- ITI Pass (Fitter, Electrician). 
Required Documents :-
• कक्षा 10th की मार्कशीट
• आईटीआई की सभी मार्कशीट
• आधार कार्ड
• पासपोर्ट फोटो- 5
• अपना बायोडाटा या बायोडाटा लाना होगा।
How To Apply :- 
Participate in The ITI Campus Placement Given Date and Location.

For More Details See The Official Notification.
Compus Placement  Details :- 
Date :- 09th September 2023 
Time :- 10:00 AM 
Venue (Location) :- डा० पांचू राम विश्वकर्मा आई०टी०आई० डा०पड़रच्छाकोट, डोभी, जौनपुर ( उ०प्र० ). 
Important Links :-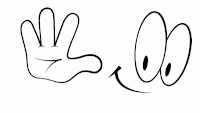 Note :- Please Read All Information & Notification. mysarkarinaukri.co will not be responsible for any problem & Risk.