Deccan Fine Chemicals Walk In Interview 2022 | Technician/Sr. Technician/Jr. Engineer /Engineer/Sr. Engineer | October 2022 |
---
Company Name :- Deccan Fine Chemicals (India) Pvt. Ltd.
Deccan Fine Chemicals Walk In Interview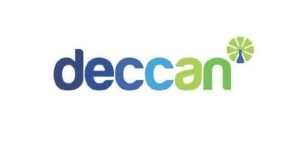 About US :- Deccan Fine Chemicals has rich experience in servicing large scale custom manufacturing needs of global customers in agrochemicals, pharmaceuticals, and specialty chemicals. Deccan's business growth has been based on high quality, sustainable and safe production capability,affordable prices and proven track record of completing new projects on time. Deccan has high quality manufacturing assets which can be used for a broad range of fine chemical applications and has extensive fast track new product introduction, project design and delivery experience.
Positions :-
• Technician
• Sr. Technician
• Jr. Engineer
• Engineer
• Sr. Engineer
Job Location :- Tuni, Andhra Pradesh
Salary :- Not Disclosed by Recruiter
Qualification :-
• ITI in Fitter
• Diploma in Mechanical Engineering
• B.Tech Mechanical Engineering
Experience :-
• Preferred candidates having 3 to 12 years of experience.
• Candidate should have experience in Projects or in Maintenance of Process Equipment's or Utility.
• Should have experience in API / Intermediates or Bulk Drugs. Should have handled Reactor, Centrifuge, Vacuum pumps, ANFD, Chillers, Compressors, Cooling towers & Nitrogen Plant.
Walk In Interview Details :-
• Date : 18th – 22nd October 2022
• Time : 09:30 AM – 05:30 PM
• Venue : Deccan Fine Chemicals, Located at Kesavaram, Venkatapuram post, Pentakota Road, Near Tuni, Andhra Pradesh.
• Contact : Raju (8886603279)
For More Details :- Click Here
Company Website :- Click Here 
Disclaimer :- This material or information has been placed on our website for the convenience of our visitors. We does not guarantee or give any kind of assurance or authentication for the above said job posting. Candidates are requested to verify on their own.
DO Not Pay Any Charges For The Jobs.
As per Advertisement.